'So the writer who breeds more words than he needs, is making a chore for the reader who reads.'
Dr. Seuss

Do you tend to occasionally check the grammar and spelling of a book or article whilst reading it? I must confess that I do, I can't help myself, and to my horror, some pieces are full of spelling mistakes and bad grammar. Ultimately, the articles could all do with a good dose of editing, it is such a pity because there is a noticeable decline in language skills. Another thing that I have noticed is that American English is slowly taking over British English.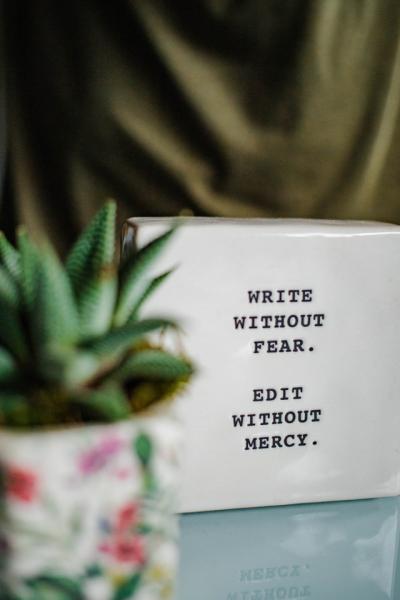 As to grammar and spelling, it has come to pass that more people are starting to notice a marked decline in language skills. Comments on the sloppy compositions are beginning to become more commonplace. It is entirely rational to expect all articles to be checked before they are published, but it seems to be far from the truth, and it's a pity. We know that languages evolve over the years, but this new trend is something else. It is more akin to laziness and possibly also the many deadlines set in place to 'get the article out there' as soon as possible. This attitude gives a bad example, especially to our younger audience, who are on the verge of setting their feet on a new path to adulthood and a career, standards are slipping, and that's nothing to be proud of.
American English came into being because America preferred a much more logical way of spelling. British English is more rooted in history. It has also evolved over the centuries, but even so, it still has managed to retain much of its beloved old fashioned spelling style. The differences are certainly quite obvious, just check the table below to see for yourself.
Editing a document wherein both forms of English have been interwoven isn't always a barrel of laughs. Well, not entirely anyway. It can cause the occasional headache. As an editor, you need to be very focused when editing because some (new) spelling forms have become so commonplace nowadays that even the most ardent editor can make mistakes. No one likes to admit this, but it is what it is. Try reading an English newspaper, and you'll see what I mean.
So, ask not what you can do for me, but ask me what I can do for you, you're here because you are looking for someone who can do a bit of editing for you, well lucky for you, you are at the right address. If you need more information about what Michelle Vertaalt has to offer, please contact us by using our contact form or email us directly at This email address is being protected from spambots. You need JavaScript enabled to view it.. You can also phone us: 035 2031044.